Maria Nikolova, title to the article "A Palace of Health" in: Slivensko delo, #47, 24 Nov. 1989, p. 3
The word "palace" was frequently used in press releases in Bulgarian periodicals from the second half of the 20th century as a metaphor for public infrastructures designed for collective betterment. In Maria Nikolova's article from 1989 it refers to the largest balneosanatorium in Sliven Mineral Baths, then under construction and today standing still incomplete, nearly 40 years after breaking ground. One of the last projects of such scale, it was part of an extensive network of public balneosanatorial facilities designed to provide affordable access to treatment, therapy and prophylaxis, rest and recreation.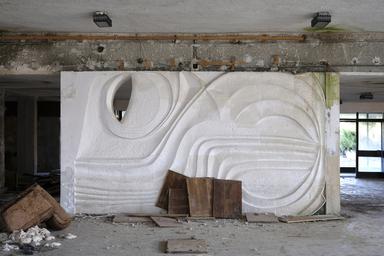 Interior of the balneosanatorium in Stefan Karadzhovo. January 2021
Palaces of Health is a digital platform tracing the history of the 20th century collective care infrastructures that emerged around the thermal springs in Southeast Bulgaria. The platform will make visible the findings of several months of field work across ten locations in the region.
The buildings studied in the process are often ambitious projects, planned to accommodate hundreds of visitors, but they could also be unassuming utilitarian structures catering to the needs of small communities. Regardless of their scale, they both take us to the questions of how we care for our shared natural heritage and what help us distribute it equally.
The documents available in the local archives revealed a number of parallel histories, told by a multiplicity of voices. These appear in periodicals and travel guides, in official correspondence between institutions, in letters and photos from private archives and stories accidentally heard during site visits. An additional layer of understanding, if abstract, is the sense of the soundscape of spaces and surroundings, and observing the motion of humans and non-humans navigating the sites, subject of this study.
Acknowledging the existence of extensive resources on the topic, if not always easily accessible or neatly organized, we added a searchable resource library listing all the relevant documents we found in the process, hoping these could be of use for other researchers in the future.
The scale and complexity of the events that shaped the public healthcare policies of the 20th century in Bulgaria, mean we will be able to focus on a single aspect of the history of each site we studied. However, we wish to think this informal sequence of case studies and archival records could transform into a more ambitious project in the future.
Palaces of Health was launched in 2021 by a small team of volunteers.
The project is supported by the "Creative Initiatives" program of the National Culture Fund, Bulgaria.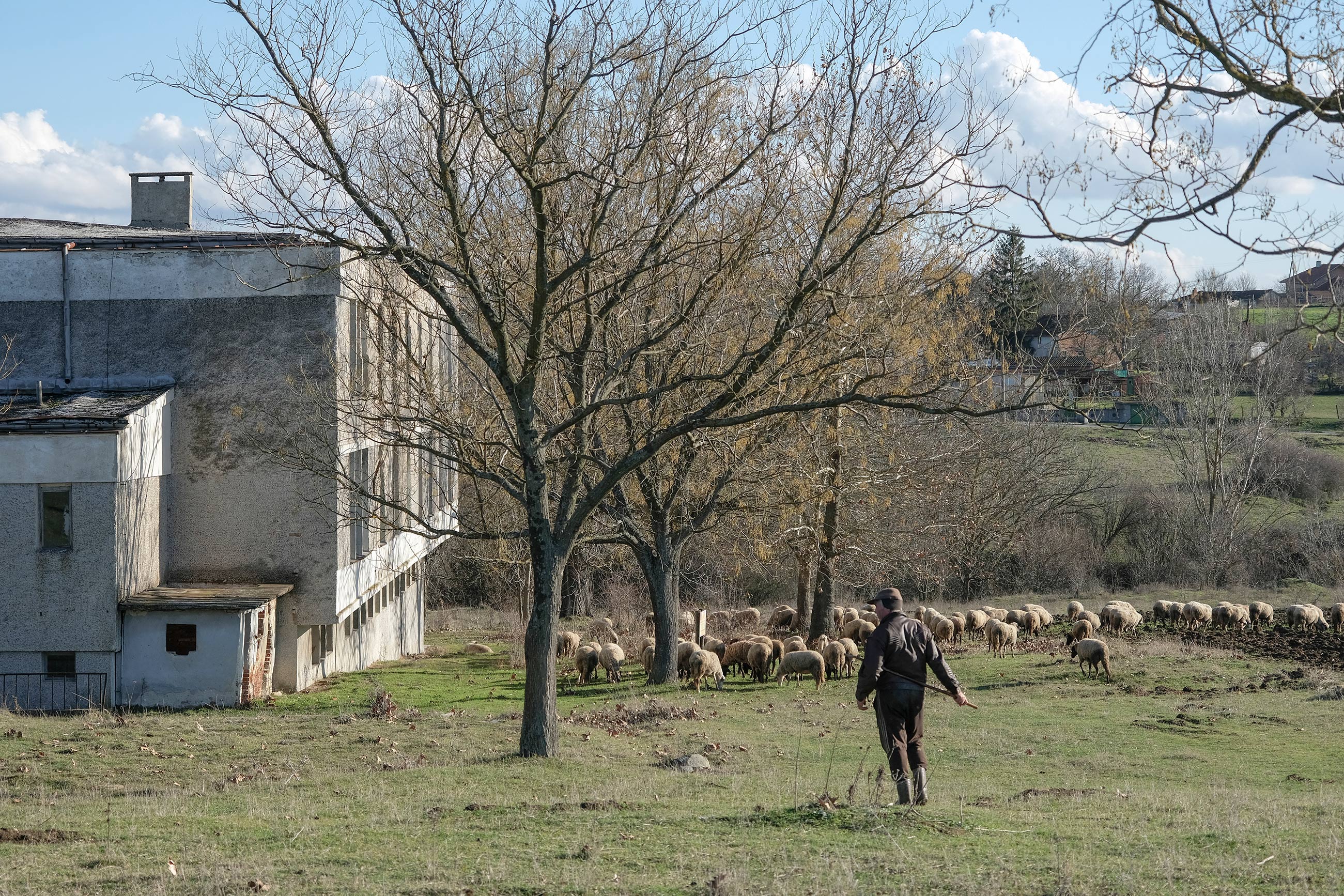 The Balneosanatorium in Stefan Karadzhovo. January 2021